Mark Rasch, President of BenchMark Homes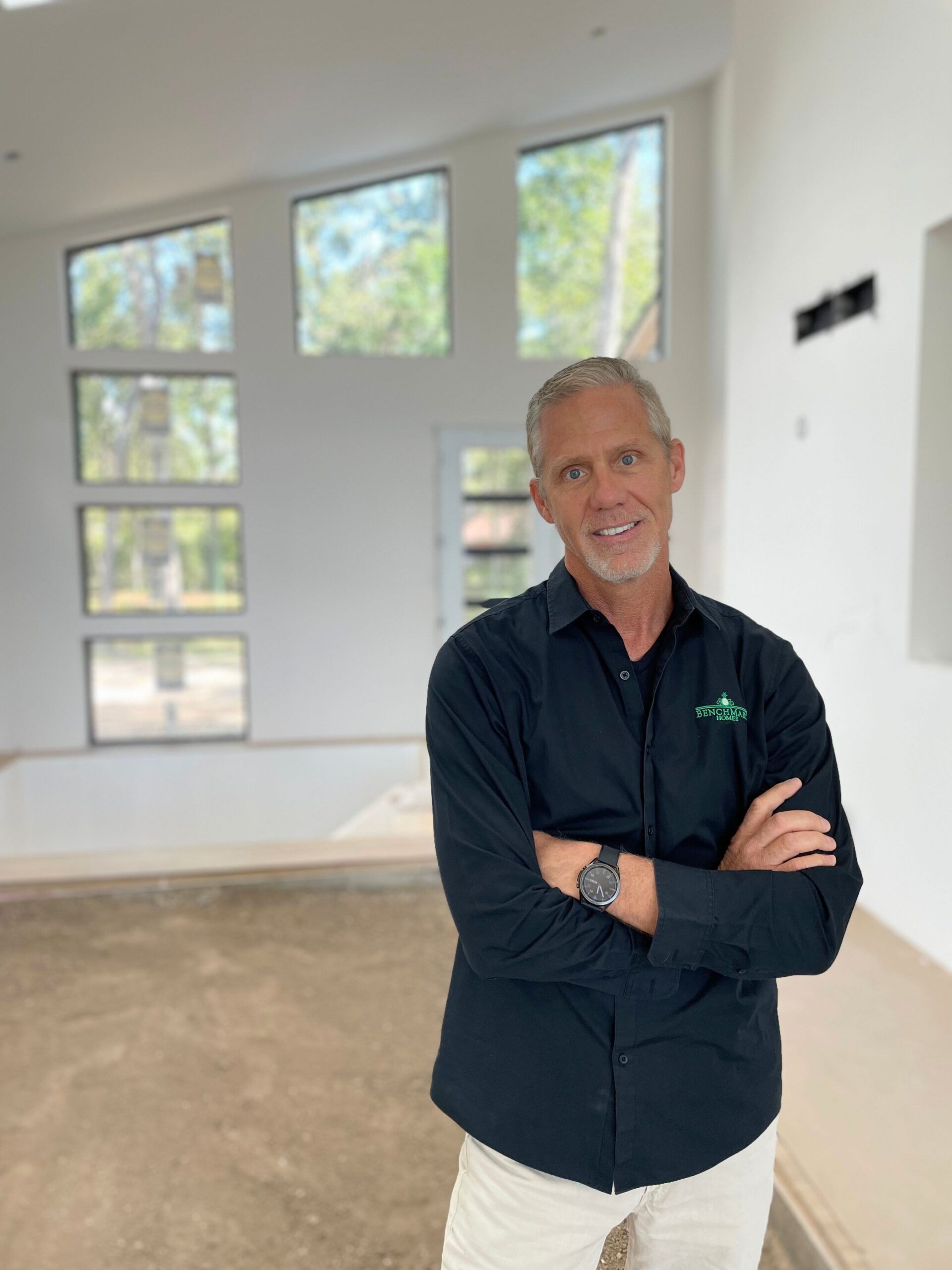 Active Member of St. Louis Home Builders Association (HBA) of Greater St. Louis since 1990
Good standing member of the National Association of HBA since 1990
Currently serving on the HBA Custom Home Builders Council since 1994
Currently serving as the builder director and sits on the HBA Board of Directors
Currently serving on the ABSTC Council
Missouri Licensed Real Estate Salesperson since 1985, currently held with Red Key Realty
Member of the Missouri Association of Realtors
Volunteer/team leader for "St. Louis Rebuilding Together"
Private pilot license acquired in 1991
A member of the US Coast Guard Auxiliary since 1992
Married 35+ years to Laura Rasch who is a Manager with the HBA, where she has worked for 30+ years.
Father of two children, Marissa Rasch who is a nurse, and Sydney Rasch who works for BenchMark
Des Peres/Kirkwood Resident for more than 50+ years
Jeff Brinkmann, Estimator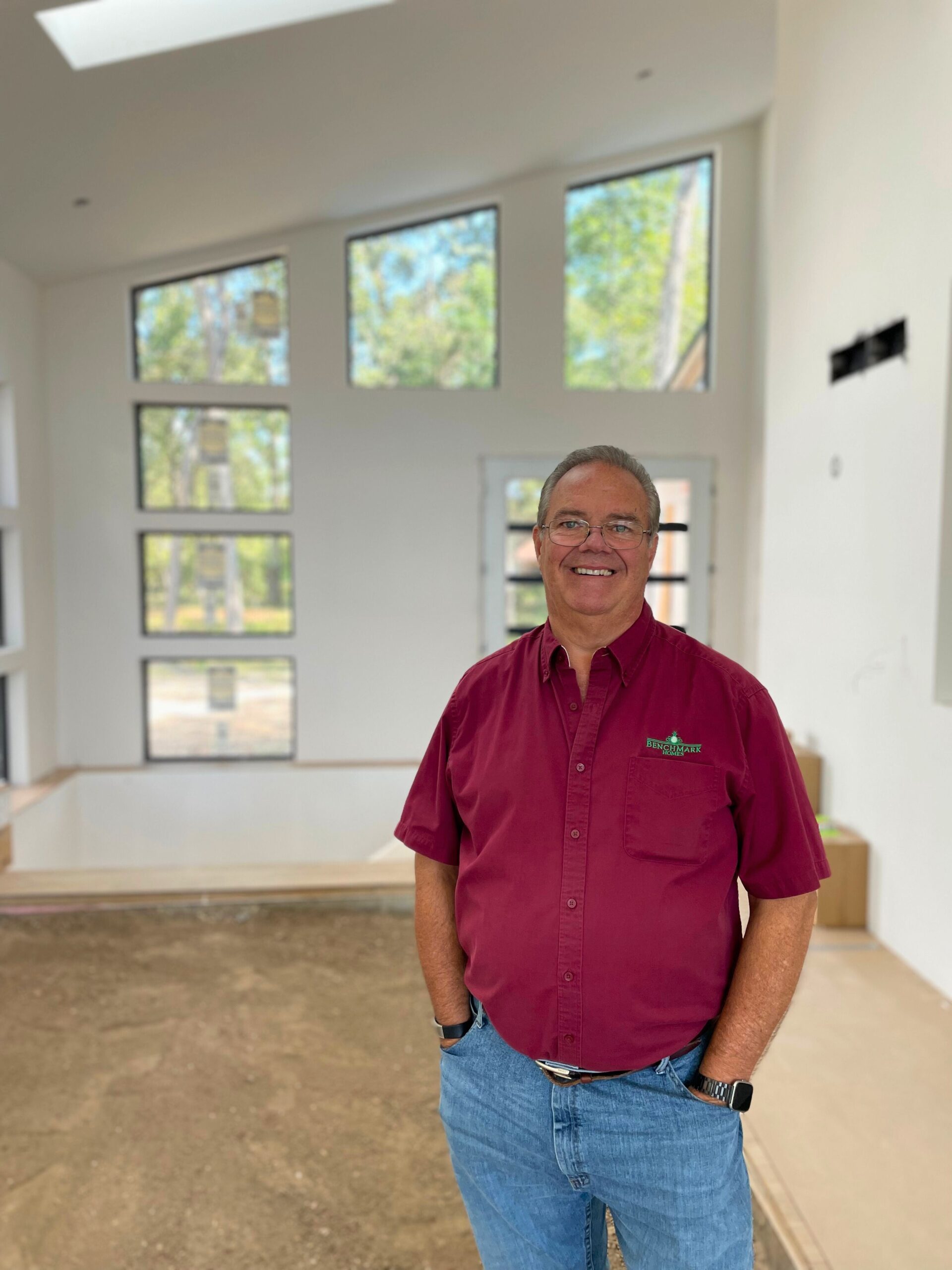 Jeff Brinkman's interest in the building industry started more than 31+ years ago when he built his first house alongside his father. As a young man he worked for a local Illinois lumber yard absorbing knowledge of the construction industry from the ground up. He is an experienced estimator, who also has many years of experience in cabinet design, interior and exterior millwork.
In addition, to his 31+ years of construction experience and his love of building, he has developed a clear sense of the client's needs and has a keen eye for detail.
These qualities shine through at Benchmark Custom Homes, where he continues his goal to deliver the vision and dream of the home owners. He therefore works closely with the owner, architects and subcontractors to ensure that all projects stay on time and within budget, while offering a clean, safe job site. All of this is accomplished with impeccable quality and craftsmanship.
TJ Carroll, Construction Superintendent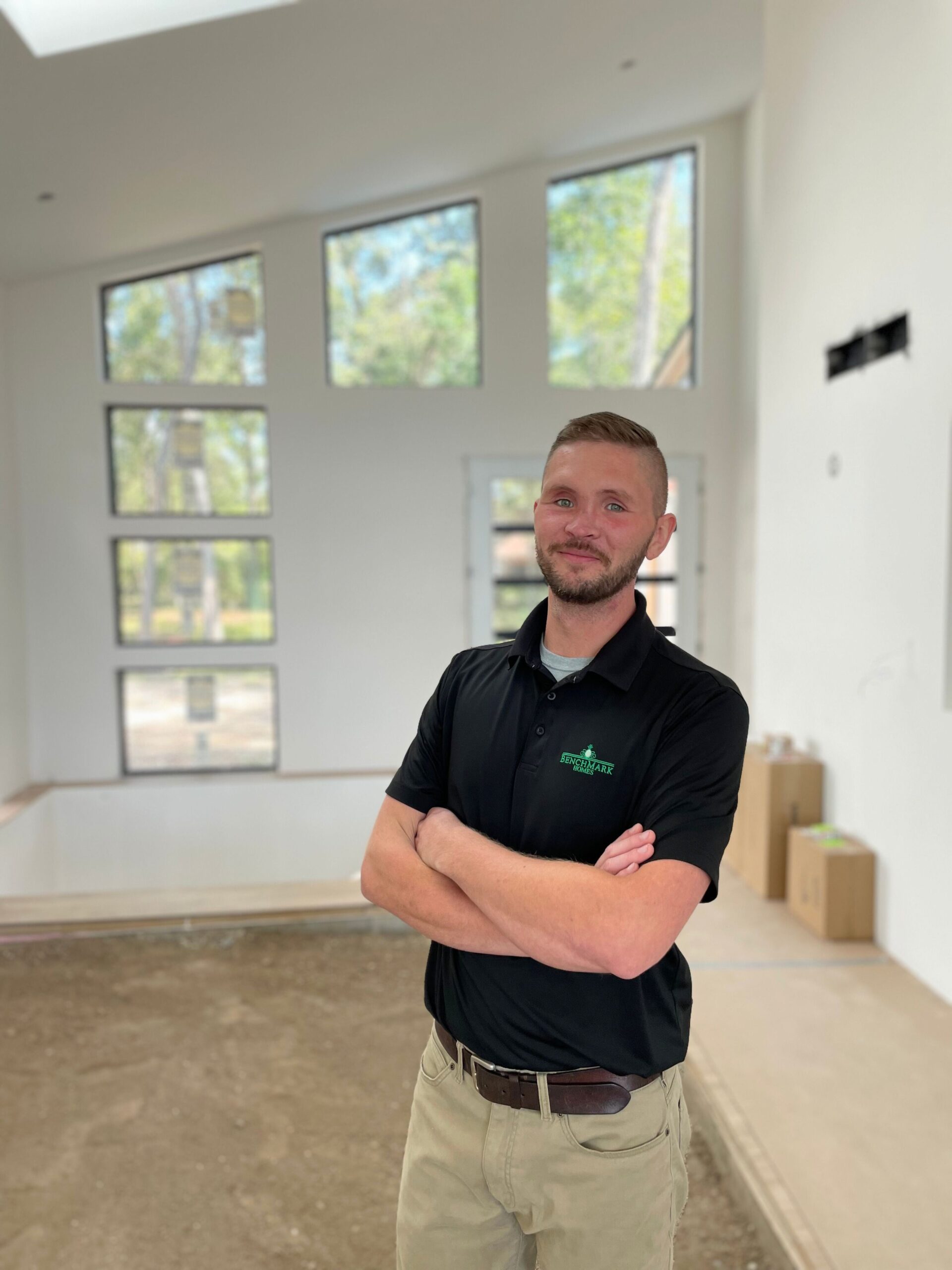 Meet T. J. Carroll, a dedicated Construction Superintendent with Benchmark Custom Homes. With 4+ years of experience in the construction industry, he brings a wealth of new expertise to the team. T. J.'s professional journey is marked by notable achievements, including completing houses in a timely fashion, and collaborating with trades to accomplish a common goal. He takes pride in contributing to Benchmark Custom Homes exceptional quality and efficiency standards.
Driven by bringing an idea and dreams to reality, T. J. finds fulfillment in hard work. Whether it's scheduling or learning more efficient and effective ways of construction, he is motivated to excel. Guided by values like, trustworthiness, communication and reliability, T. J. believes in every opportunity is a learning opportunity.
Outside of work, T. J. enjoys valuable time with friends and family, outdoors, and off roading. This is where he is able to relax and unwind, giving him a balance to his professional life.
Karen Sloan, Office Manager
Karen Sloan is a seasoned Office Manager and Executive Assistant with over 30+ years in the field. She has extensive experience with all administrative tasks, including scheduling, correspondence, purchasing, and training of new hires.
Having held positions in the pharmaceutical and electrical engineering and communication fields, Karen is able to tailor her skills to meet the needs to various clients and a perfectionist in everything she endeavors.
She has increased efficiency in several of her assigned roles, and is very effective organizational skills. She is a certified Notary and provides executive assistance.
Additionally, she volunteers her time to neglected/rescued animals. She is front-runner in raising awareness for less fortunate animals and a generous provider as she continues to participate in their outreach.
Dina Merry, New Construction Sales and Marketing Manager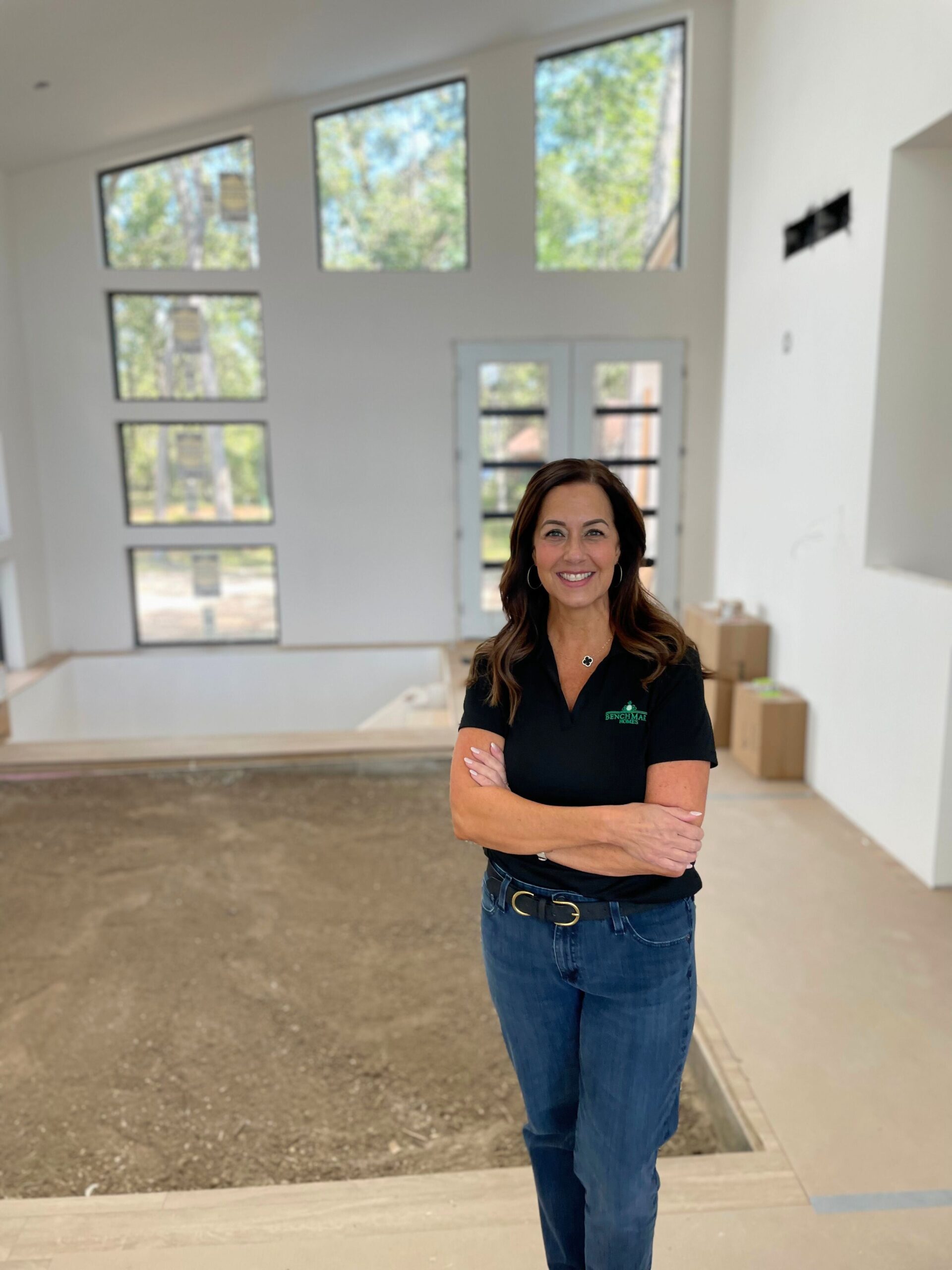 Dina has been in the home building industry for 17+ years. She started her career as a community sales manager, working for national builder where she managed customers from point of sale to moving into their NEW home.
Dina moved to the other side of the industry working for a global plumbing manufacture where she drove business to plumbing distributors in Missouri and focused on showroom products, training, and design.
Prior coming to Benchmark Custom Homes Dina a was Design Consultant for a local builder for 5 years who did semi-custom homes. Dina managed the largest custom homes & affluent customers through the selection process. Dina worked with in house architects, and estimators to customize each customer's individual home. Dina is detailed oriented and has a high-level focus on the details of each project. Dina creates excellent relationships to ensure a great customer focused experience.
Dina has 2 children, Carter, 21 and Chloe, 11. Chloe has Down Syndrome, and the family is very involved in making sure awareness is raised regarding individuals with special needs. Dina is an animal lover, loves to travel, loves interior design and is always re-doing something in her home. 
Sydney Rasch, Assistant Director of Operations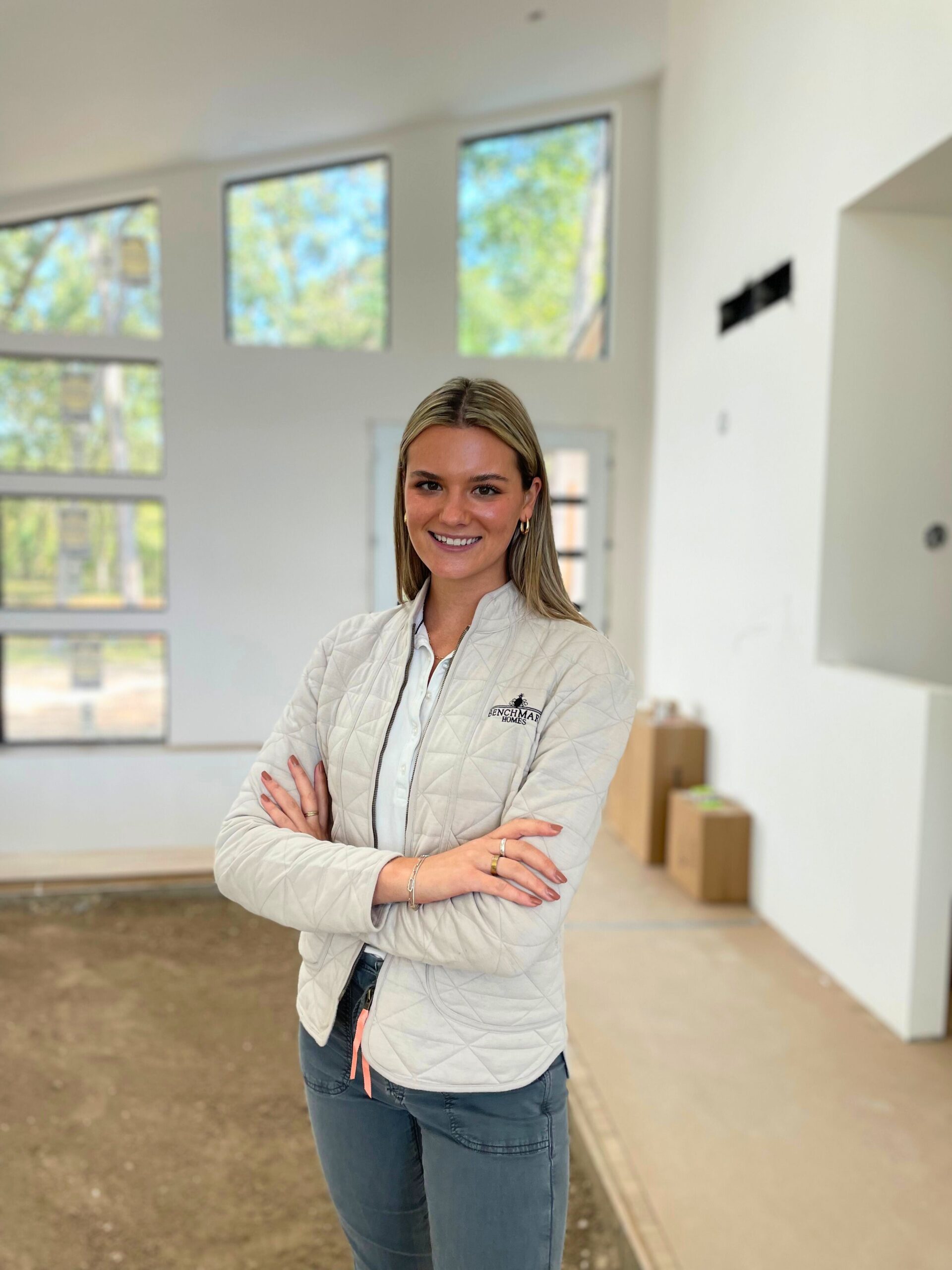 Sydney Rasch, Mark's daughter graduated in 2022 from the University of Missouri. She has obtained her Business Administration degree with an emphasis in Management and certificate in Human Resources. She currently works as an Assistant to Director of Operations for BenchMark Custom Homes. She has worked at BenchMark since 2018 and continues to follow in her father's footsteps. Sydney believes with a strong work ethic much can be achieved.
Sydney is a member of Delta Gamma and heavily cares for the women she calls her sisters. Sydney has earned her name on the Dean's list for the past four years throughout college and will only continue to better her studies both in the office and on site.
During Sydney's free time she enjoys being out on her family's property, playing with her puppy, and traveling.
Andrew Ropac, Construction Laborer